Sports Enhancement and Injury Prevention
Evidence Based Functional Approach to Baseball Pitching Evaluation and Screening
During the past few years, there has been an epidemic rise in shoulder and elbow injuries in youth, high school, collegiate, and major league pitchers. Why? What is being done to combat this epidemic? Click here to download our presentation, which reports that despite current guidelines and precautions (pitch counts, pitch types, off-season rest...), many pitchers are still sustaining overuse injuries to their throwing arm and what needs to be done about it.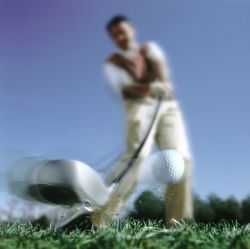 NG 360 Golf Performance Specialist
Better yourself to better your game
NG Functional Performance System (FPS) is a specific process of analysis and training to enhance athleticism and performance of golfers at any skill level. The NG 360 FPS utilizes a three-dimensional performance analysis and training program to deliver consistent improvement of golf specific athleticism and performance. Both Tom Sanderson, PT, GPS and Mike Dubois, PT, MS, CSCS, GPS completed the certification and have become inspirational and innovative leaders in athletic golf.
Limited time offer: $125 for the initial evaluation and $80 for each additional training session (usually $100). Additional training sessions are determined by the amount of corrective training required. Most golfers require just a few sessions. Packaged sessions are available. We offer individualized photographs and videos as part of our instruction. Thank you for your interest, we look forward to helping improve your golf fitness and performance.
For more information, please visit www.nike.com/nikegolf/ng360/body/fps.