Employment
Through our devotion to learning and serving others our lives take on
the type of significance that we were all designed for.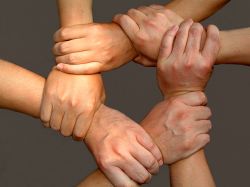 Sanderson and DuBois Momentum Physical Therapy, LLC is accepting applications for physical therapists to join our team. We are looking for candidates who value customer service and have a passion for outpatient orthopedics. Sanderson and DuBois Momentum Physical Therapy, LLC is a growing practice and follows evidence-based treatment to make a meaningful difference with every interaction and every customer. Sanderson and DuBois Momentum Physical Therapy, LLC. is owned by a physical therapist and exists to build relationships in order to change lives. We are committed to lifelong learning and growing to reach every team member's true potential.
In the same way we establish individual plans of care for our patients we want to do the same for our potential colleagues. What is important to you: financial reward, autonomy, mentorship, some combination?
The following are some of the benefits to a career with Sanderson and DuBois Momentum Physical Therapy, LLC
A competitive salary based on the volume of care.
Medical and retirement benefits.
Generous continuing education allowance.
Diverse patient population that range from aspiring high school and club athletes to active senior citizens and everything in between. We have a highly variable orthopedic caseload.
We support opportunity for therapist to achieve the following: An Orthopedic Clinical Specialist (OCS). Orthopedic residency program with Evidence in Motion is an 18-month program that will prepare you to complete your OCS and become a board certified expert in orthopedics. A Fellowship with the Gray Institute to achieve an Applied Functional Science Specialty™ (FAFS). A Certified Strength and Conditioning Specialty (CSCS) with the National Strength and Conditioning Association.
Mentorship program for new graduates that includes case collaboration, chart reviews and patient- care guidance.
Practice with autonomy, supportive resources and mutual respect in an environment that values lifelong learning, clinical excellence, and personal as well as career growth!
Sanderson and DuBois Momentum Physical Therapy, LLC is located in beautiful Tucson, AZ, in close proximity to mountains, widely acclaimed hiking and diverse topography, local golf abound and the ability to enjoy being outside year round. Please send cover letter and resume to michael.dubois@ physicalpt.com